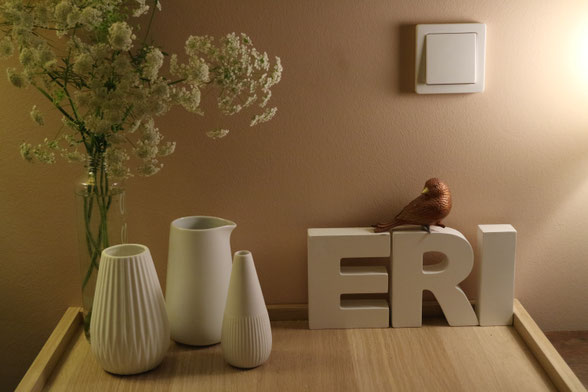 Liebe Besucher,
der Eingangsbereich einer Wohnung vermittelt dem Eintretenden einen ersten Eindruck vom Wohngefühl.
In meinem Flur habe ich dieses kleine Arrangement hergerichtet. Die Buchstaben meines Nicknames habe ich auf dem Flohmarkt erstehen können.
Dear Visitor,
First impression of living atmosphere will be made entering an entrance hall.
Here I arranged different vases.The letters of my nickname I found on a flea market.